This week I tracked 30 players - 16 showed profit, 11 had losses and 3 were break-even. Winners combined for about $187,000, losers for about $86,000. Adam "v2the3" Sykes played biggest sample - 1298 games.
Yesterday I posted interview with Eric "paddygo" Sullivan. If you haven't read it yet: CLICK HERE Also take a look at his hand pack (he commented every hand):  CLICK HERE
Daniel "mrGR33N13/riyyc225" Colman Won The Most
After one loosing week (last time he lost $8,846 after 86 games), Dan is back on track again: he managed to win $44,222 in PS and $10,510 in FTP. All-together he played 479 games.
Results by different buy-in level:
$5,000: +$14,512 after 5 games
$2,000: +$11,400 after 10 games
$1,000: +$20,794 after 376 games
$500: +$7,296 after 88 games
If you haven't seen his debut in PartyPoker's Premier League: CLICK HERE and HERE and HERE.
Adam "v2the3" Sykes - Second Best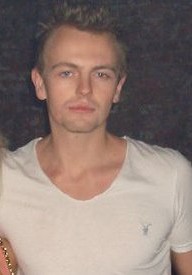 He played very stable winning all days from Sunday till Thursday. Then he lost about $1,500 on Friday and Saturday.
This year he is already up for $175,000 (2nd place).
Most frequent opponents:
What is your daily routine?
Really disciplined in the week. Poker 6 hours, gym for around 2 hours and then poker for like another 6 hours and then bed. Very exciting.
Tell me your hobbies?
Partying over the weekend with friends and going to the cinema.
Biggest fail from your life?
I quit university without telling my parents to play poker. Waited till my bday to tell them, hoping they'd be more understanding. They weren't! Ran like 100k under ev in some of the last months on full tilt so decided to go back and finish my economics degree.
What are your strengths and weaknesses?
My biggest strength is probably hand reading and understanding how the dynamic affects peoples decision making. Weakness is certainly maths/GTO
More Winners
Conor "Earl Hindman/Jaws Washington" Shelly won $25,593 after 522 games; anthonyff won $16,014 after 427 games; WhatIsICM won $8,208 after 454 game; andrechuvak won $7,393 after 701 game; Dmitry "JustNoPain" Ivanov won $6,023 after 258 games; Fishenzon won $5,424 after 328 games; ChuckNorrisQ won $4,061 after 299 games; Rachid Ben "SkaiWalkurrr" Cherif won $3,387 after 139 games; Eric2441989 won $2,914 after 1037 games; Qi "qihu00" Hu won $1,941 after 92 games; Dominik "mad_domonox/domonox" Bosnjak won $1,692 after 605 games; Korpieworm won $1,424 after 769 games; killer012 won $1,189 after 71 games.
Break-even: Wayde "ricestud" Townsend won $412 after 51 games; Olivier "Adonis112" Busquet lost $384 after 231 games; Martin "0Piggybank" Finger lost $187 after 105 games.
Gorcsev Lost The Most
Last week he was the biggest winner with $21,265, but this time things went badly. He played a lot against regs and overall did not well.
Here are some Reg War's results:
This week overall
Other Losers
Ryan "MOCA CHOCA89" O'Donell lost $18,801 after 422 games; Daniel "w00ki3z." Cates lost $12,031 after 45 games; SwanRonson lost $10,164 after 472 games; Richard "chadders0" Chadwick lost $8,931 after 981 games; caaaaamel lost $4,770 after 89 games; b3tterways lost $3,745 after 795 games; GlassOfBeer lost $2,749 after 66 games; Allan "Sifosis" Baekke lost $2,871 after 378 games; ZISIMO7 lost $2,296 after 294 games.