This week I tracked 25 players - 13 showed profit, 10 had losses and 1 was break-even. Winners combined for about $136,500, losers for about $138,500. Richard "chadders0" Chadwick played biggest sample - 1312 games.
Ryan "MOCA CHOCA89" O'Donell - won $32,814!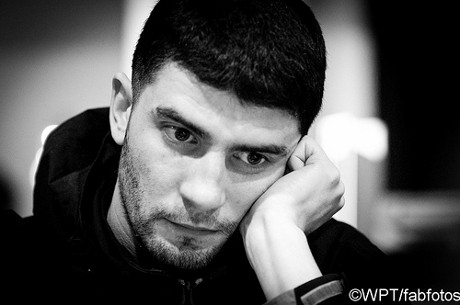 If you haven't read the interview with MOCA CHOCA89 which I published few weeks ago: CLICK HERE
--
Awesome week for Ryan O"Donell. He won $32,814 after 778 games. ~1/3 of it came from SwanRonson: +$11,440 after 38 games in $1000 limit.
Some most interesting stats:
Best 100 Streak Av Profit: $149
Best 500 Streak Av Profit: $53.29
Total Rake: $5,290
Total Cashes: $440,014
Won 54.8% Games
Most Profitable Day: Friday ($12,036 after only 75 games)
Douglas "WCG|Rider" Polk - Second Best!
Both SwanRonson and chadders0, who played with WCG|Rider last two weeks, said to me that he seems pretty bad. However this week he managed to become second biggest winner with $18,588 after 130 turbo and non-turbo games. He is one of the best hu cash players, so hopefully he will re-adapt soon and who knows, maybe we will have another mega-reg.
His most profitable opponent was SwanRonson, who lost huge this week. Least profitable - VbV1990. WCG|Rider played 100 games against them.
More Winners
Jack "jackstack99/aisixer3jk" Ketendjian won $13,548 after 343 games; I Just L0Ld won $12,542 after 597 games; Dmitry "JustNoPain" Ivanov won $12,124 after 130 games; Allan "Sifosis" Baekke won $9,233 after 709 games;  Rachid Ben "SkaiWalkurrr" Cherif won $8,320 after 140 games; Olivier "Adonis112" Busquet won $8,214 after 182 games; Eric2441989 won $7,304 after 448 games; GlassOfBeer won $6,446 after 94 games; Leon "flippetyflop" Louis won $2,287 after 217 games; Adam "v2the3" Sykes won $1,855 after 1242 games; Grayson "spacegravy" Physioc won $1,756 after 106 games; WhatIsICM won $1,523 after 379 games.
Break-even: Pieter "Siervos" de Vries lost $698 after 209 games.
Richard "chadders0" Chadwick - Lost The Most
Last week he had great run winning $27,000 after 915 games. His graph looked opposite to this week's whic you can see below: He made a profit every day he played: +$5,959; +$853; +$339; +$8,810; +$8,715; +$2,576 (+Daniel "mrGR33N13" Colman was his most profitable player).
This week Daniel "mrGR33N13" Colman got his revenge: they played 546 games, and he took $33,802 at the end.
chadders0 had two winning days (+$2,254 and $5,948), and 4 losing (-$6,287; -$11,128, -$20,492, -$10,814; -$11,520). Besides battle with mrGR33n13 he played only 61 games in $1,000 limit. Sadly  he had negative balance in $500s too: -$6,633 after 404 games.
Let's hope he will manage to recover in the future.
All-time REG WAR against Daniel Colman
SwanRonson - Second Biggest Loser
Last week he was the biggest winner with +$78,498 and wrote:
Finally started running well in all ins. Poker's much more fun when running above ev.
This time he lost -$43,046 after 303 games. WCG|Rider took $36,346 of it.
Results by different buy-in level:
$5,000: -$15,206 after 163 games
$2,000: -$8,675 after 22 games
$1,000: -$19,165 after 118 games
Other Losers
caaaaamel lost $10,593 after 214 games; Dominik "mad_domonox/domonox" Bosnjak lost $8,171 after 584 games; ChuckNorrisQ lost $6,998 after 430 games; Martin "0Piggybank" Finger lost $6,517 after 166 games; Daniel "w00ki3z./jungleman12" Cates lost $3,940 after 57 games; Korpieworm lost $3,398 after 595 games; Conor "Earl Hindman/Jaws Washington" Shelly lost $2,147 after 423 games; Daniel "mrGR33N13/riyyc225" Colman lost $1,723 after 945 games.
Posts From Last Week
1) D. WCG|Rider Polk against TOP REGS (Olivier "Adonis112" Busquet, Daniel "w00ki3z./jungleman12" Cates, VbV1990 and anthonyff)
2) Interview with Conor "Earl Hindman/Jaws Washington" Shelly
3) 6-max Hyper Turbo Weekly Results (#20): Spencer "scossett" Cossette - Won The Most; gkap13 - Biggest Loser (+VIDEO)