This week I tracked 28 players - 13 showed profit, 12 had losses and 3 were break-even. Winners combined for about $99,000, losers for about $127,000. Allan "Sifosis" Baekke played biggest sample - 1328 games.
Have you read this article? What's It Like to Earn a Living Through Poker?
Probably the first time ever, there was no major scores. Daniel "w00ki3z." Cates become the biggest winner with +$17,698 after 24 games (Av. Buy-in: $2,334).
Andres 'ChuckNorrisQ' Allsalu - Second Best
He played only 6 times in $500 limit and no $1000 games. This year he is already up for $29,839 (21st place).
All-time stats (husngs only)
Total Winning Days: 601
Total Losing Days: 433
Max Cashing Streak: 17
Max Losing Streak: 15
Total Rake:$424,433
Total Stake: $28,081,75
Wins: 49,863
Best 100 Streak Av Profit: $180
Best 500 Streak Av Profit: $67.26
Worst 100 Streak Av Profit: -$258
Worst 500 Streak Av Profit: -$66.01
Adam "v2the3" Sykes - Third Best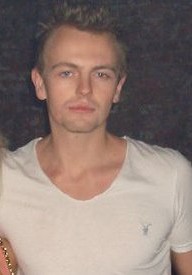 He started week with a downswing and lost almost $14,000 after first ~300 games. He played only 18 games in $1,000 limit and lost -$10,020. Almost all profit came from $500s: $19,161 after 1199 games. Adam paid $8,554 in rake, had 2 losing and 5 winning days.
Adam Sykes is in 3rd 2014 profit list place with $110,988.
All-time husngs stats (Pokerstars)
Most profitable opponent:
Questions:
What is your daily routine?
Really disciplined in the week. Poker 6 hours, gym for around 2 hours and then poker for like another 6 hours and then bed. Very exciting.
Tell me your hobbies?
Partying over the weekend with friends and going to the cinema.
Which stake are you grinding and how it is going this year? Do you have set any goals?
My main stake is 500's. Only really targets are to hit 1.25 mil VPPs on stars and keep an ev roi of 4 average for the year. This year has been great so far ev roi is just under 5  so if i can keep anywhere near that it will be a huge success.
Biggest fail from your life?
I quit university without telling my parents to play poker. Waited till my bday to tell them, hoping they'd be more understanding. They weren't! Ran like 100k under ev in some of the last months on full tilt so decided to go back and finish my economics degree.
Which other form of poker you like besides husngs and why?
I like HU omaha cash. I'm not very good at it but the stakes I play (600nl) still seems preety soft even vs the regulars.
What are your strengths and weaknesses?
My biggest strength is probably hand reading and understanding how the dynamic affects peoples decision making. Weakness is certainly maths/GTO
How are you handling money? Do you spend a lot?
Saving for a house in London at the moment. I probably spend an average amount mainly on just socialising. Luckily I don't gamble on table games or sports betting which I imagine is a common leak among too many poker players.
More Winners
Daniel "mrGR33N13/riyyc225" Colman won $9,807 after 863 games; Harthor won $9,291 after 643 games; Allan "Sifosis" Baekke won $9,146 after 1328 games; Dominik "mad_domonox/domonox" Bosnjak won $8,314 after 648 games; Eric2441989 won $5,962 after 630 games; Olivier "Adonis112" Busquet won $5,472 after 86 games; Johannes "Jossel2008" Meyer won $4,944 after 330 games; WhatIsICM won $4,141 after 275 games; I Just L0Ld won $2,361 after 592 games; Matej "mtvdeuem" Cepon won $1,133 after 14 games.
Break-even: Pieter "Siervos" de Vries won $117 after 213 games; Leon "flippetyflop" Louis lost $630 after 56 games; Wayde "ricestud" Townsend lost $305 after 75 games.
Ryan "Moca Choca89" O'Donnell - Bigges Loser
On Monday he lost  $20,194 after 246 games, and was not able to recover later on, increasing his deficit up to $31,958.
Favourite games
2014 graph
As you can see he was up for almost $70,000 after first 30 days.
Richard "chadders0" Chadwick - Second Biggest Loser
Last week he won $36,463 and wrote:
This week he was Reg war'ing Serkules (48 games) and Dan "mrGR33N13" Colman (228 games) and lost huge to them - they both are placed as his least profitable opponents (no1 and no2).
He won ~$8,000 playing $500s and $300s and lost ~$32,000 playing $1,000s.
Check out his old hand pack together with interview: CLICK HERE
Other Losers
Jack "jackstack99/aisixer3jk" Ketendjian lost $17,334 after 797 games; SwanRonson lost $11,959 after 202 games; Conor "Earl Hindman/Jaws Washington" Shelly lost $7,755 after 629 games; Martin "0PIGGYBANK" Finger lost $7,155 after 126 games; anthonyff lost $6,456 after 728 games; Rachid Ben "SkaiWalkurrr" Cherif lost $5,147 after 545 games; Korpieworm lost $4,570 after 610 games; Dmitry "JustNoPain" Ivanov lost $3,835 after 164 games; Qi "qihu00" Hu lost $1,982 after 101 games; caaaaamel lost $1,951 after 82 games.
Hand Packs From Last Week
1) REG WARS: SwanRonson vs. Ben "Ben86" Tollerene ($5,000 TURBO hands) +PHOTO; +2014 GRAPH
2) Selected Hands From $1,000 Hyper Turbo (SkaiWalkurrr, FisFarfar, mrGR33N13, Helio TYF)
3) Serkan "Serkules" Kurnaz Hand Pack from $1,000 Hyper Turbo (+PHOTOS)     
4) Johannes "Jossel2008" Meyer Hand Pack from $1,000 Hyper Turbo (+ANSWERS)
+
5) 6-max Hyper Turbo Weekly Results (#15): Biggest Winner - majkl1812; JNandez87 Lost The Most Again (+VIDEO)